KIK START PLUS ARTIFICIAL TURF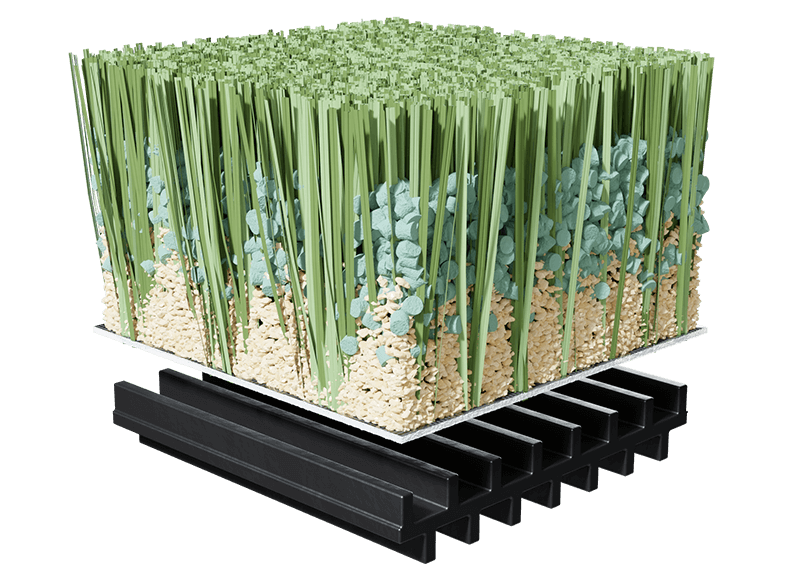 KIK START PLUS ARTIFICIAL TURF
Kickstart PLUS is our solution for a performance yarn in a single product for 5-a side, 7-a-side, 8-a side football , suitable for latest generation artificial turf sports coverings, height from mm. 40 to mm 60, with a 12,000 dtex and 350 micron polyethylene monofilament, in two new shades of Lime green and Dark green!
The product can be purchased with a "customized weaving" moreover Kickstart plus can be produced with a higher density of points up to 12,000 per square meter
Main characteristics:
L.N.D. CERTIFICATION
LABOSPORT ITALY
UVA-UVB RAYS 90-112
Test report n ° R200302-n1
EN 15330-1
ECO-NEXT
Fiber characterized by a high elastic memory that results in less wear over time: a memory given by the particular "section" of each individual filament (propeller) and the particular ratio dtex/ micron (12,000 dtex/ 365 micron).
8.000 9.000 11.000 12.000
Why choose KIK START PLUS ARTIFICIAL TURF:
Like all Safitex products, Kickstart is also highly resistant to wear and continuous stress, however what most distinguishes it from the others is its fibre: the perfect compromise between visual appeal and technical performance.
If on the one hand the turf is soft to the touch with a natural grass-like colour, on the other the fibre is characterized by a high elastic memory which results in less wear over time: a memory which is due to the special "cross-section" of each single filament (helix) and the special dtex/micron ratio (12,000 dtex /365 micron).
But that's not all, because Safitex has always taken great care to create environmentally friendly products.
This artificial 5/7-a-side football turf is made with a specific yarn that allows for perfect stress absorption and for an equally perfect return to its original condition after being crushed by both the ball and the player's boots.
For this reason, Kickstart has obtained LND (National Amateur League) certification.
With Kickstart you can therefore be certain you have a quality product thanks to its high resistance over time.
Artificial 5/7-a-side football turf: advantages
Better ball control even on wet ground
Ideal turf for intensive use
Optimal play performance
Player safety thanks to the turf's low abrasiveness