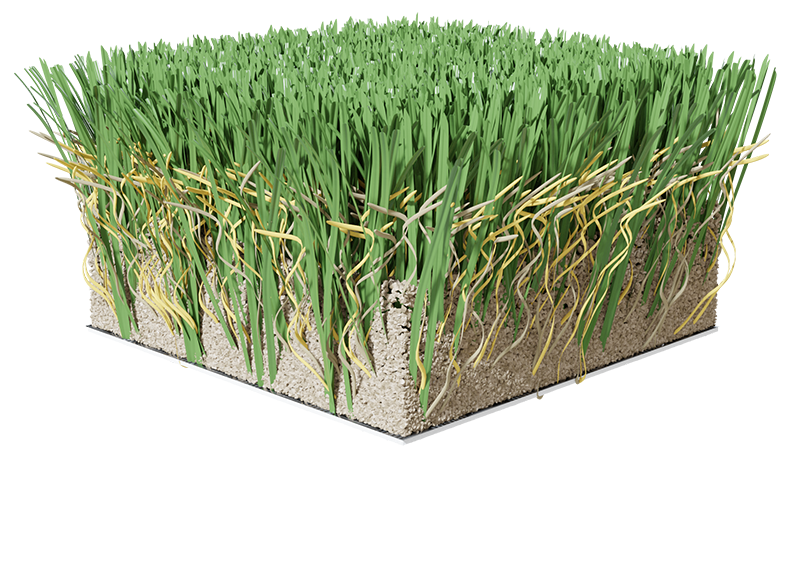 Safilife Luxury artificial turf
For those who want to have a garden that is as natural as possible, remedying the many problems natural grass can have, Safilife Luxury is the excellence of artificial landscape grass.
Thanks to the Eco Next technology, Safilife Luxury is the top of the range for private gardens, dehors and for all those green spaces where you want to have a lawn which is long-lasting and above all looks well-kept.
The top of the range for private gardens, dehors and for all green spaces.
Why choose Safilife luxury:
Woven and finished, this type of artificial landscape grass is made up of 6 shades so as to best resemble natural grass, perfectly suited to the needs of all those who don't want to miss out on a the visual impact of a natural look.
With Econext, Safilife Luxury guarantees a lowering of the lawn temperature and eliminates the risk of discolouration in the summer months. An exclusive feature which means it's always perfect for any occasion.
Another technical feature of Safilife Luxury is the fact that, thanks to its drainage system, it does not require a stabilizing sand infill.
This means that even if exposed to heavy rainfall, the water will flow away leaving no trace.
With this type of artificial grass you can count on having a lawn which is always clean and tidy, and not very demanding to maintain thanks to the technology inside.
Artificial Landscape grass: advantages
It has a longer life thanks to its resistance to any type of weather condition
It is non-slip, non-toxic and soft, making it suitable to cushion toddlers' falls
It is sturdy and resistant
Thanks to its variety of shades the visual impact looks as natural as possible
It will save you time and money