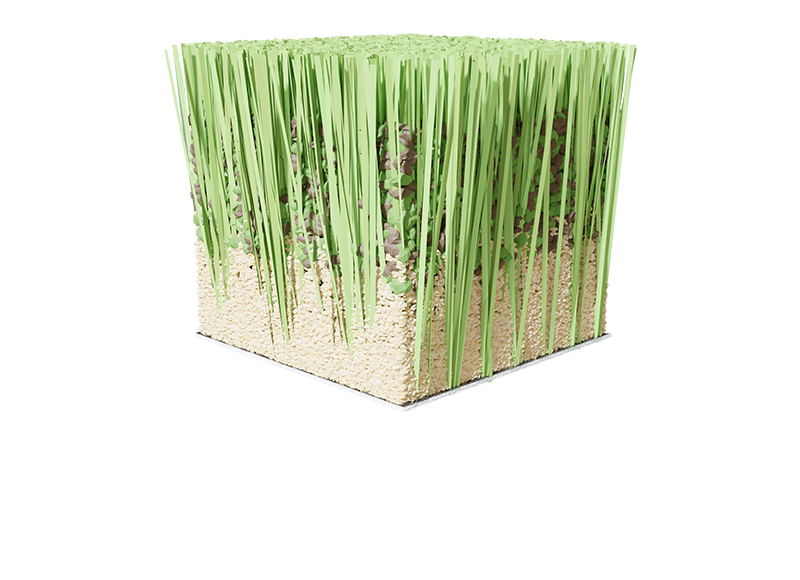 Flash artificial turf
Flash, the new exclusive artificial turf for soccer and rugby fields product by Safitex.
Made with Eco Next technology, it stands out from all the other company products due to its monofilaments made through a new extrusion process, with special processes and polymers.
A new latest generation turf that has become part of the top of the Safitex product range.
Single wire, single color textured green. Versatile coat with curled effect, high tear and wear resistance.
Even more resistant and reliable, the new artificial turf for soccer and rugby fields is perfectly suited to even the most demanding of requirements.
LND (National Amateur League) approved, Flash is ideal for the construction of sports fields for football and rugby thanks to its different thicknesses that allow it to satisfy the performance requirements of the various sports.
As with all Safitex turfs, Flash is synonymous with quality too, a guarantee for all those who want a long-lasting product, capable of maintaining its best performance even if subjected to multiple stresses and tears.
Artificial turf for soccer and rugby fields: advantages
Decreased fatigue and muscle trauma of players
Ball control in all phases of the game
Very high performanc;
Quality of play not comparable with other turfs, thanks to the textile structure of the turf