Padel TXT Artificial turf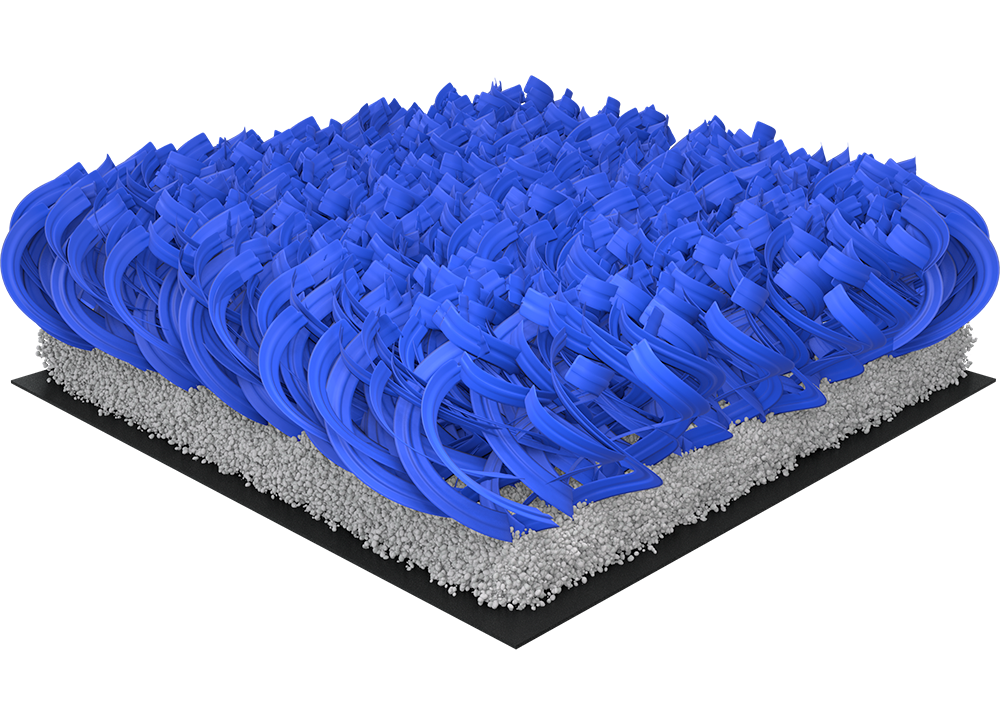 PADEL TXT ARTIFICIAL TURF
If you are looking for artificial turf  so that your courts are  exclusive, Padel TXT is the new solution tailored for you, as it has been specifically created  for this new increasingly popular sport.
With its high resistance over time, you can count on a reliable, safe and long-lasting turf even if subjected to the intense stress that come with this kind of activity.
The continuous and constant evolution of the padel game, has brought Safitex to top technology, through the study of a particular  thread composed of 8 textured filaments with TXT technology, which guarantees a continuous and constant memory over time, the primaries with which Padel TXT  is made are composed from PP fibers with double coupled support to ensure stability.
Safitex Turf has stocked ready-to-ship courts at its warehouse in order to meet market  requests, and is able to supply all the components for a " do-it-yourself " installation , the KIT includes : game lines,  glue, tape for bonding and sand for stability.
Main certifications:
ITF
IPF
CSI FIRE
DSC TEST
EN 15330
CI.. 9001, 14001
UNE 14731
Monofilament with 8 strands that allow the mantle to ensure the best performance in terms of safety and speed that this sport requires.
Why choose Padel TXT Artificial turf:
Out of all the special features of this new artificial turf for tennis-padel courts, the one which ensures it has the best stability and durability is its composition – it is produced and woven on a triple-layer primary. So it can satisfy any requirements.
Padel SF is made up of a cross-section of yarn that composes a new 8-ply monofilament allowing the turf to guarantee the best performance in terms of safety and the speed that this sport requires.
Resistant to wear and tear, this latest generation product does not require frequent maintenance, while maintaining its best performance over time.
Artificial turf for tennis-padel courts: advantages
Game speeds suitable for all types of players
Stable and controlled ball rebound
Excellent play performance
Perfect for those suffering from lower joint problems