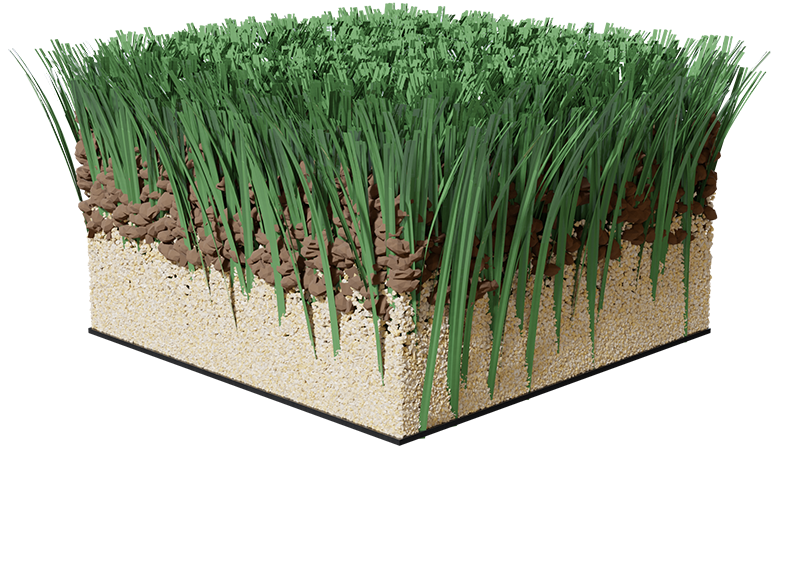 Safigem artificial turf
Safigem is the product range of artificial turf for multisport fields, that is, for all those "multipurpose" activities that have always used artificial turf.
Characterized by its yarn – 100% polyethylene and fibrillated – Safigem is the first artificial turf to be used for small and large fields, thus becoming synonymous with durability and reliability.
Over the years, its fibrillated yarn has proven to be an excellent solution, with above average durability of the playing surfaces, even in the presence of high use of the fields, and reduced maintenance.
Safigem is technologically advanced precisely because it was designed for prolonged stresses over time.
So if you are looking for an artificial turf for multisport fields which has high resistance as its strength, SafiGem suits your needs perfectly.
Resistant to continuous stresses and tears.
Finding the right artificial turf for multisport fields is not simple, not only because of the multiplicity of products on the market, but also because you need a quality product which suits your needs at the same time.
Precisely for this reason Safigem is made with a specific goal: to resist the stresses and continuous tears that these sports cause on the turf.
Another special feature of this product is its sturdiness against wear, meaning it is able to maintain its original state over the years.
It is no coincidence that Safigem is among the top fibrillates for the quality of the polymers used, for care taken in the production of the yarn and for the rigorous quality controls carried out during the entire processing of the artificial turf, from the thread to the weaving.
So having a turf that does not disappoint over the years means having chosen quality.
Artificial turf for multisport fields: advantages
Players can move around easily in all phases of the game
Homogeneity of the turf over the entire surface of the field
Player safety thanks to the turf's low abrasiveness